Our Take On Branding an Interior Design Firm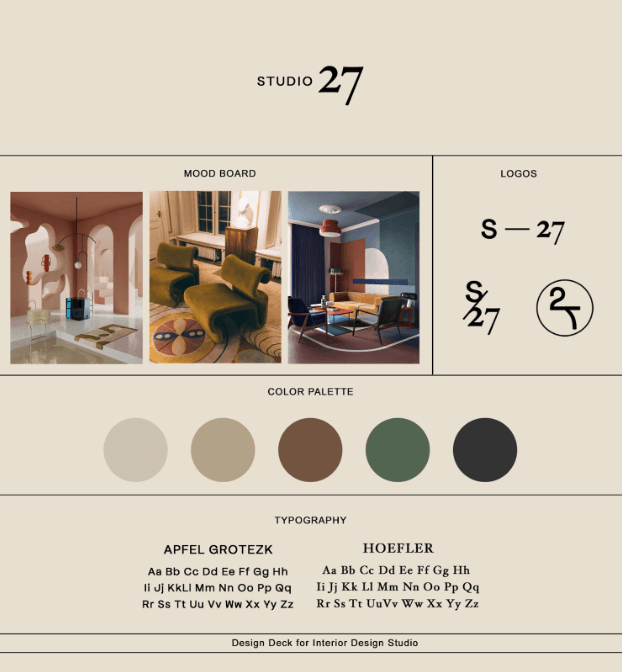 We set out to create a mockup for an Interior Design concept called "Studio 27." The name emulates innovation, sparking a sense of design experimentation and discovery.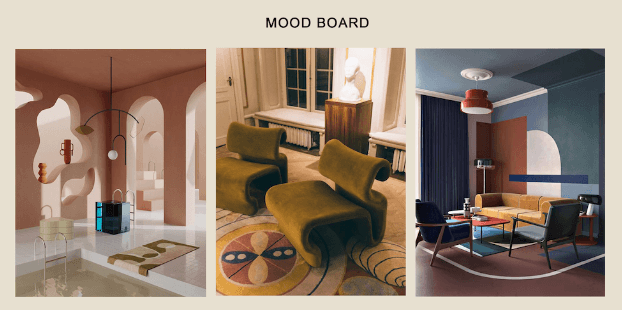 As seen in the mood board, the firm is eccentric when it comes to design. Unique colors, shapes and patterns are some of the main focal points of the rooms created. This plays into the overall brand as Studio27 remains selective over the projects and clients they choose to work with. When you see the room, you will know it was the work of Studio27.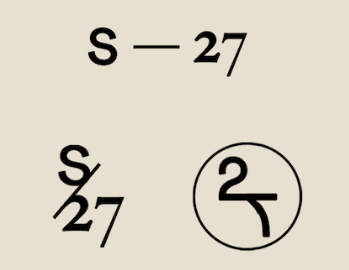 We drew on this idea when considering logo design. We wanted to remain experimental and unconventional. Using primary elements of S and 27, we mimicked the firm's eccentric exploration of design, particularly size and shape. Playing around with spatial dimensions, reflection, and placement, we sought to immediately grab the attention of the viewer and draw them in with interest. The logo says everything about the brand.

The color palette of the brand remains a bit reserved in comparison to the rest of the design's concept. Using a color scheme that builds on an off-white sandy base, the branding guideline adds a pop of color with a subtly, grounding green. The brand's palette include #ccc2b2, #b2a388, #735440, #51654f, and #333333.
Finally, text. When it comes to today's branding world, text plays the lead role. For Studio27, Apfel Grotezk and Hoefler where the perfect fits. Walking a fine line between classic and modern, this font duo fully represents the firm's approach to design. 
More Tips, Tricks, and Inspiration …
When we think of storytelling we think of the obvious: words. Words that are shared to recall an event with a friend, words that are written into a journal for one's future self, words that are typed in courier, size 12, single spaced on the script of a film. The power of storytelling is found in its ability to evoke emotion and move an audience. Film is known best for this power of storytelling.
In part one of our "Big Four for Creatives" series, we explored the impact of your "room" on your creativity. This week we're taking it one step further by sharing our go-to spots in Nashville that are sure to fuel your creativity. From rooftop bars and restaurants to local shops and the great outdoors, these spaces will make creative block a thing of the past.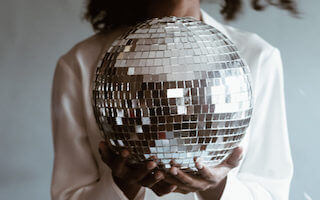 Why the New Face?
Cue the champagne and tissues. Red Griffin Entertainment has officially lived on Music Row for 10 years (woah). And what better way to celebrate than with a new face?

Stop By
4407 Charlotte Ave.
Nashville, TN 37209