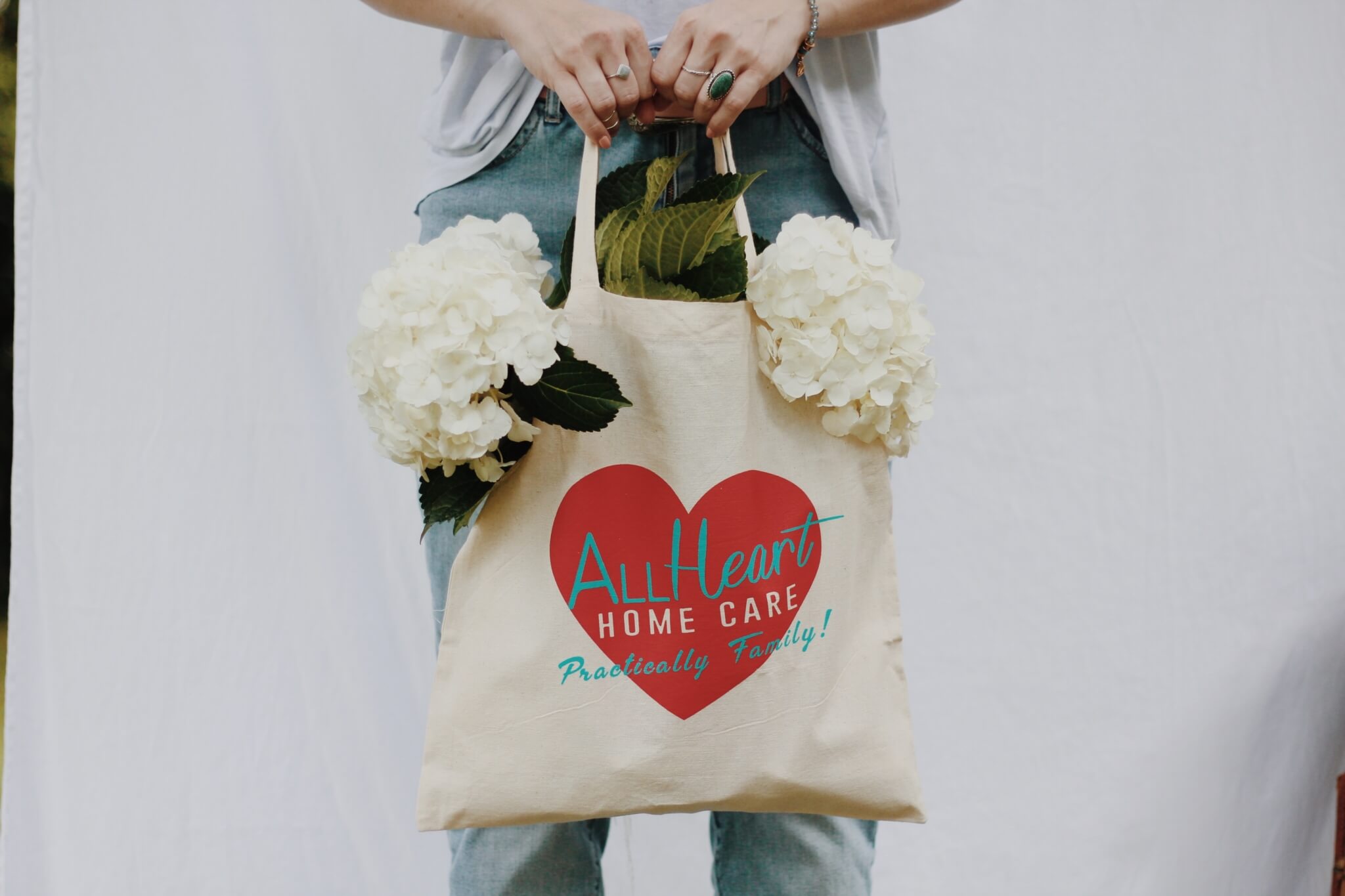 the story
We go way back with the family of All Heart. As the marketing team for this company's sister companies in the healthcare industry, our service and impression as a team with a personal touch provided us with the opportunity to service All Heart when it was time for their company rebrand. As a large, family-owned company, All Heart manages to balance the compassion of a true family-run business while still maintaining a wide reach of exceptional care for the state of Tennessee. The company (formerly known as Home Health Care of Middle Tennessee) knew how complex their name and identity had been perceived and that it had to be changed. So we had a clear goal for creating the rebrand: Establish a heartfelt and identifiable brand that clients can remember while honoring the company's positive reputation of service and wide reach of clients.
the process
Phase One: We began with the business name. We knew it needed to be shorter, memorable, and welcoming to patients. We presented the company with various options and were thrilled with their decision: All Heart Home Care. Next up was the company tagline- taglines are one of those pieces of marketing that can take you a minute or a month to land on the right one. Thankfully, "Practically family" was almost a no-brainer. With a short tagline like this, we achieved memorability as well as a comprehensive glance at the mission of this company. Once we had the name and tagline, it was time for the logo. We chose to design a similar color scheme to what the company already had so we could offer familiarity to their present clients. With this element of comfort in place, we were able to explore options for the official logo. We knew we wanted the logo to really set the tone for the nuclear family vision that we were going for with these new company materials. We loved the classic attitude of a warm 50's feel and wanted clients to be able to reminisce when they saw these materials. With the recognizable symbol of a red heart for All Heart and the choice of scripting the tagline in a casual, mom-like font, we felt that our final logo gave this company the memorable and welcoming symbol it needed.
Phase Two: After the brand basics were established, we designed a comprehensive plan for designing materials over a course of 9 months. This plan would progress from photo shoots to ad campaigns to a completely new website and digital identity. Taking all of the necessary material designs into consideration, we discussed the company's immediate needs, as well as their future goals in order, create a strategic long-term plan for their rebrand. We created their service plan in this way so we could spread out our service, the big changes their clients would encounter, and the high cost of completely redesigning a reputable business.
The photo shoot was an in-depth, two-week process of makeup artists, photographers, props, location changes, and over 70 models to capture every photo this company would need for their website, ad campaigns, social media content, brochures, flyers, etc. We purposely gathered the content in one shoot in an effort to save the company from the stress and financial burden of having to perform more photo shoots down the line. Handling all staging, day-of directing and troubleshooting, as well as photo editing and project fulfillment, we were able to deliver a professional, accessible, and most importantly, a loving look for this company.
Once we had the photos we needed, we began rendering ad campaign designs as well as the structure for the new website. We wanted viewers to know that All Heart puts family first, so we chose wording, fonts, even the sizes of our advertisements to be a testament to that concept.
the result
After creating the website and social media pages for this new company identity, Red Griffin stands proud as the marketing team for the All Heart Family. By providing ongoing blog editing, social media content, advertising administration on all platforms, and website management, we are able to enhance the All Heart identity with professionalism and credibility. We love being such an active piece of this company's marketing as we work with them to achieve their business goals.
Advertising Administration

Brochure Design 

Business Card Design

Business Name & Logo Design

Content Writing & Editing

Event Planning & Fulfillment

Graphic Design & Production
Photoshoot
Promotional Material Design
Script Writing & Voiceover Recording
Social Media Management
Trade Show Display Design
Website Design & Mangement

Stop By
4407 Charlotte Ave.
Nashville, TN 37209