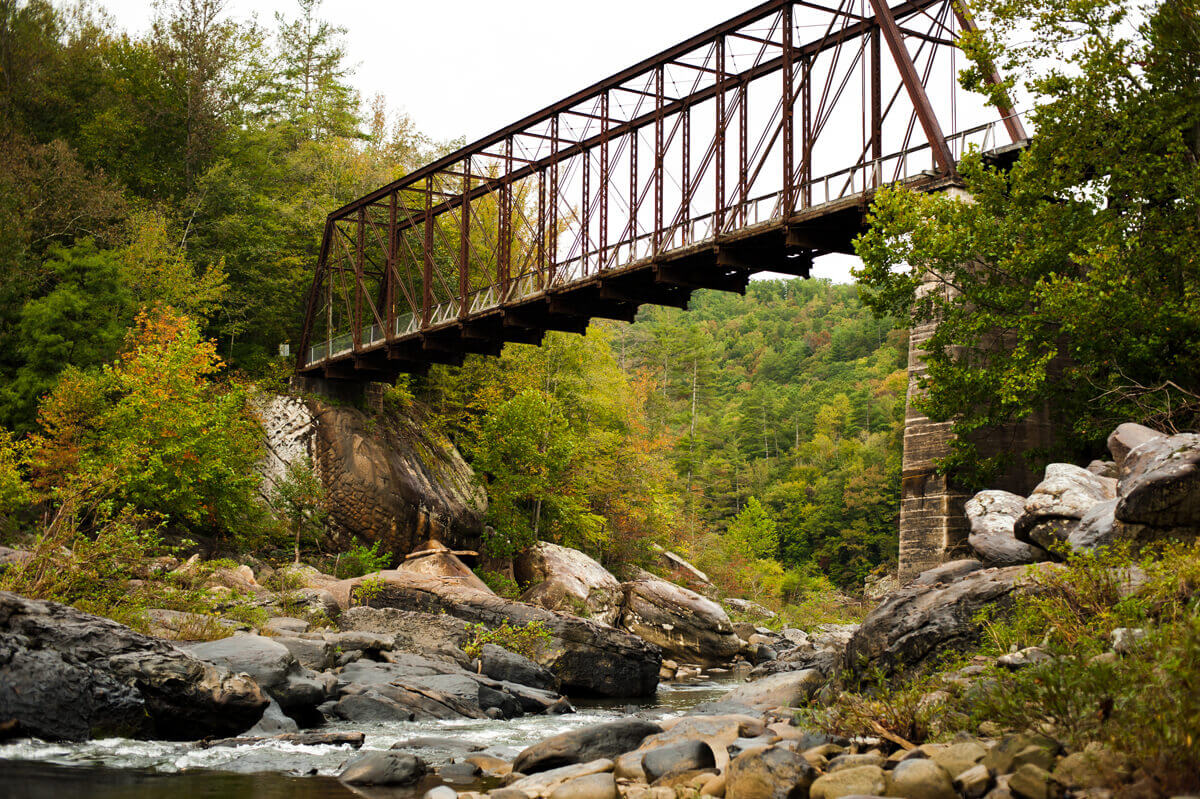 the story
Jamestown serves as a portal to the Big South Fork National River, offering tourists an abundance of outdoor activities. It also happens to be home to the state's oldest winery. With such a rich location and a genuine story to tell, we couldn't have asked for a better city client.
the process
We were hired to design a tourism website, manage their social media pages, and design marketing materials for the city.
Our Goal: To create an appealing reflection of the city's character, to specifically tailor these materials to entice tourists, and to generate engagement and excitement from the locals.

Our Strategy: We elevated the city's logo and tagline with a trusting color palette and clear text to launch the tourism website and social media pages. We educated our writers and designers to ensure that every article, social post, and website update was helpful and informative for the viewers. And we made sure every marketing piece, whether digital or print was user-friendly and cohesive across all platforms.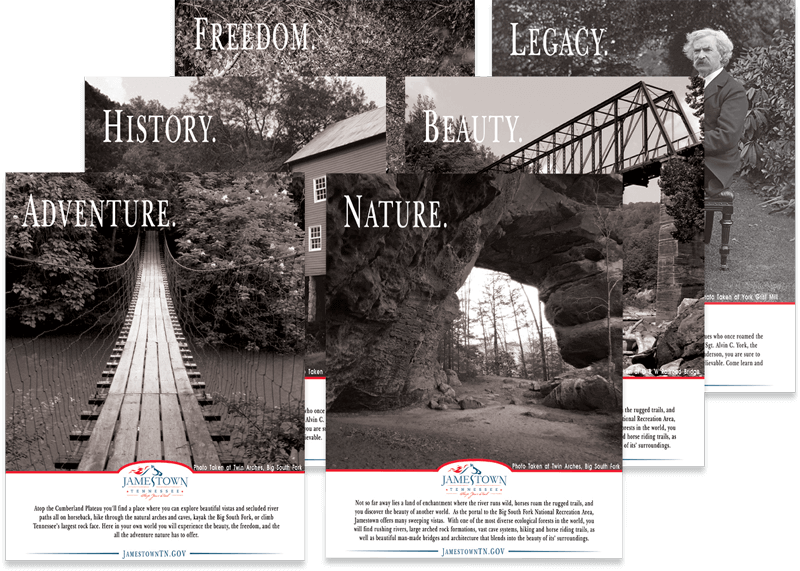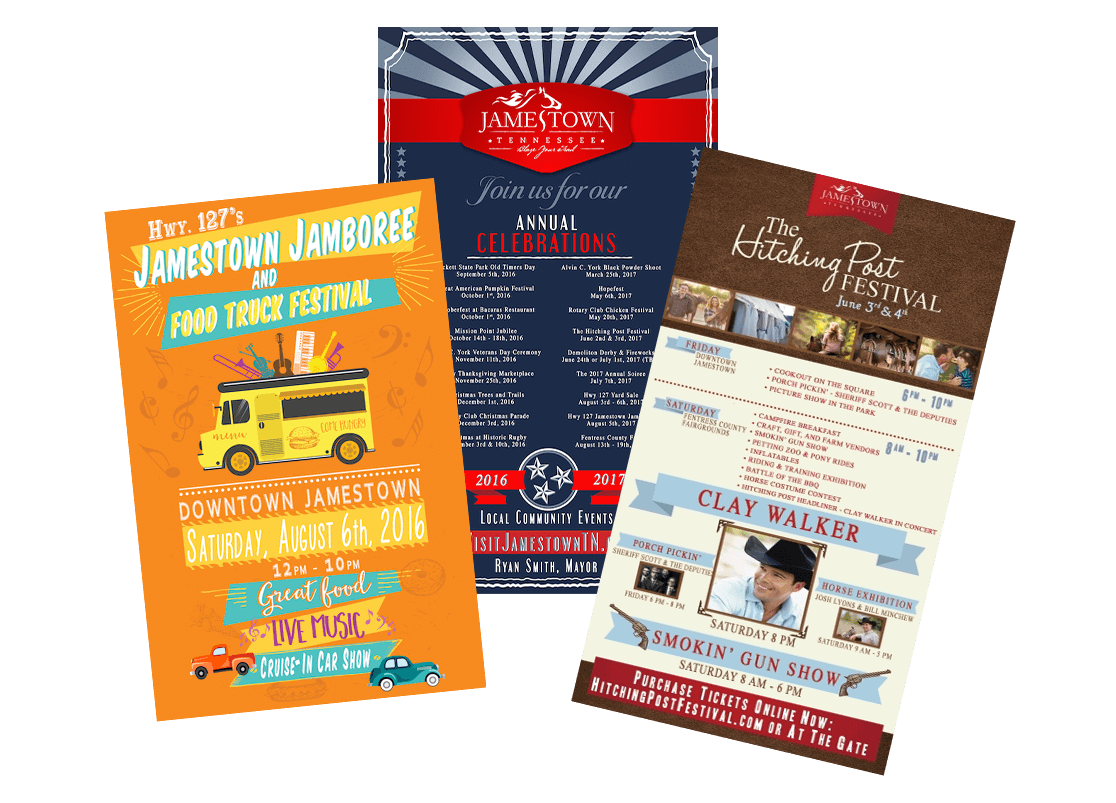 the result
Once the brand was live and the city was excited, we planned and executed several events to enhance their outreach opportunities. We established some true holiday spirit with the Christmas Trees & Trails festival and watched the crowd grow from just 200 to 3,000 in the first 3 years of its existence. We also created the Jamboree as a kickoff event for the famous Highway 127 Yard Sale that runs through the town every August.
Through these materials, events, and other community growth initiatives we produced, we have witnessed a sense of pride rise up from the city of Jamestown.
Advertising Administration

Content Writing & Editing

Event planning & Fulfillment
Graphic Design
Marketing Plan

Photography

Social Media Management

Trade Show Display Design
Video Production

Website Design

Stop By
4407 Charlotte Ave.
Nashville, TN 37209