the story
Our team was tasked with marketing a true one-of-a-kind character: a man on a mission to share countless romantic tips with the everyday husband.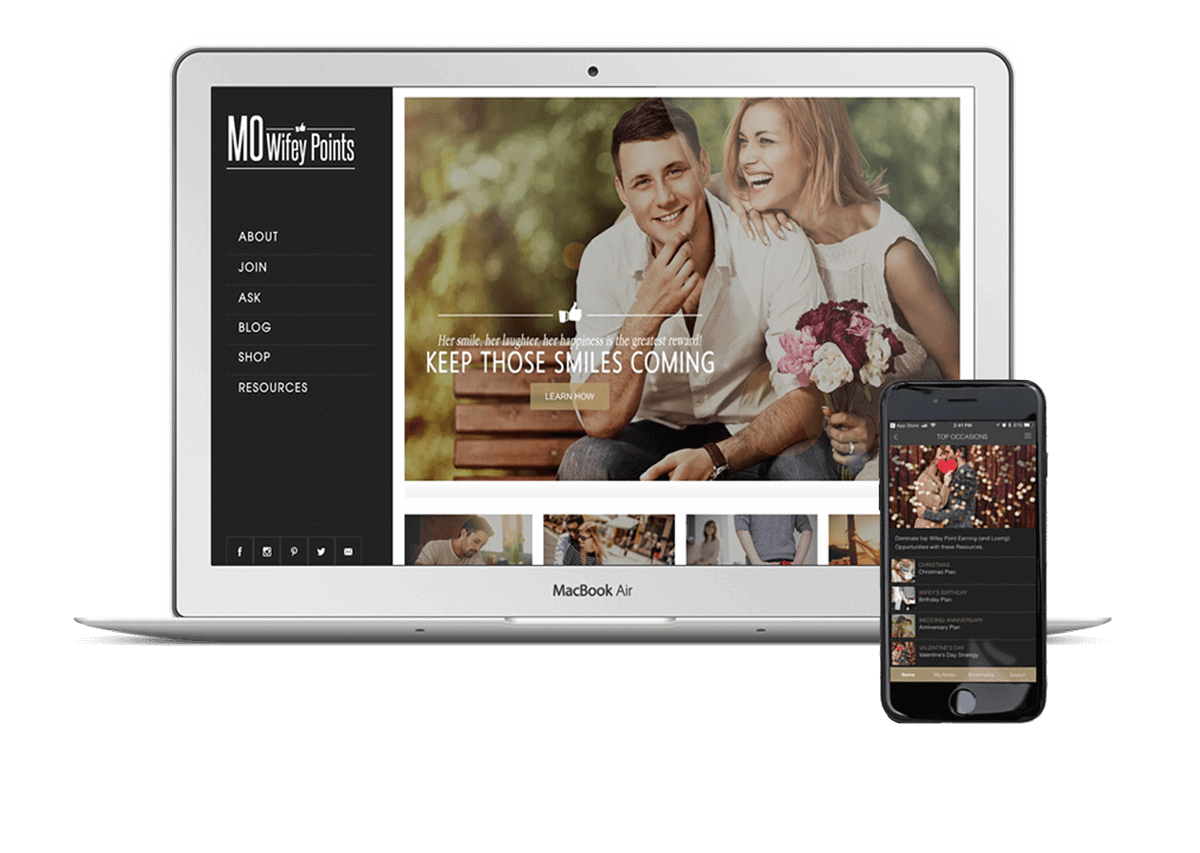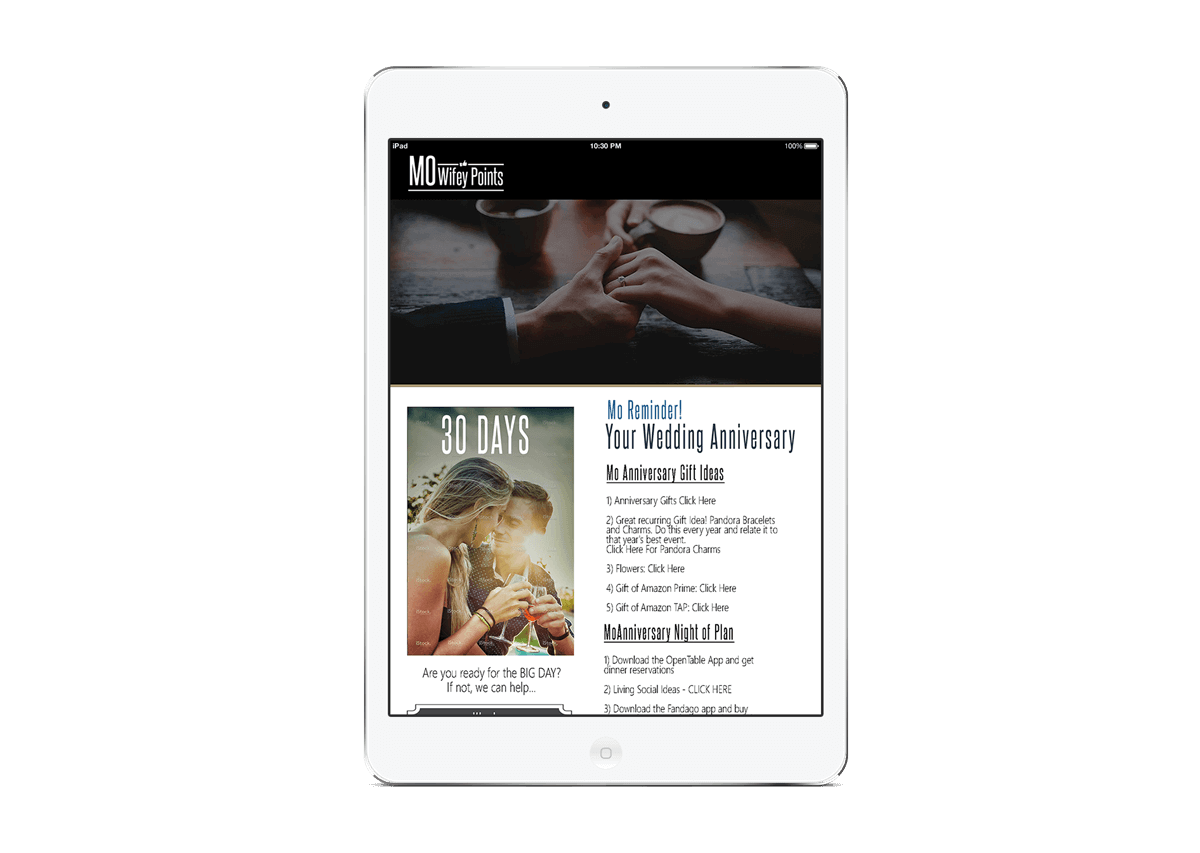 the process
We were asked to put together a collection of brand basics that would best represent the relatable husband in need of some romance help.
Our Goal: To design the brand basics for MoWifey and to serve as the marketing team in charge of managing its digital presence.
Our Strategy: After developing a brand identity with a friendly face and a memorable logo, establishing the vision for our promotions, creating a flawless mobile app and user-friendly website, and doing more coffee shop research on good husband advice than we ever thought we would, we were ready to launch Mo into the world.
the result
Through email marketing, social media management, consistent blog posts, promotional videos, and an eCommerce portal within the website, we built a supportive platform for Mo to make his mark on husbands all over the world.
summary of services
Advertising Administration

Content Writing & Editing

eCommerce Setup

Email Marketing

Logo & Business Card Design

Mobile App Design

Social Media Management

Video Production

Website Design & Management

Stop By
4407 Charlotte Ave.
Nashville, TN 37209